PHMAP23 Welcome Reception and Banquet
A welcome reception & banquet will be held at the conference. We will pick you up from the nearby Hitotsubashi Hall on Sep 11 and take you to the reception site. Please refer to the map on the next page for the location. The fee for this event is included in the conference registration fee. We look forward to seeing you there.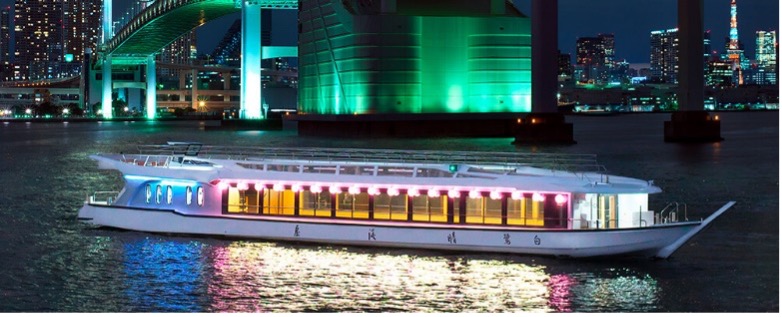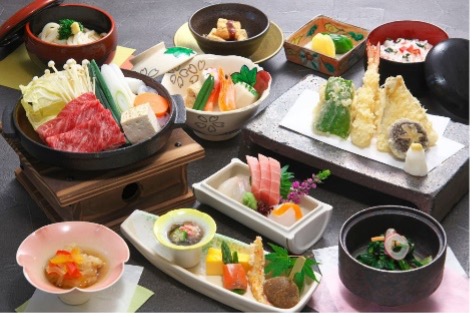 ---
Welcome Reception
Please complete the registration by 16:30, and wait at the Room C and Room D. The bus will leave the venue at 16:30-17:00. We will take you to the bus as soon as the bus arrives.
The welcome reception will be held on Monday, September 11, from 17:30 to 20:00 aboard a Yakatabune, cruising along the picturesque Sumida River in Tokyo. Enjoy a delectable Japanese kaiseki cuisine while taking in the enchanting beauty of Tokyo's night skyline and the traditional ambiance of the Yakatabune. There is also the bus back to the venue.
※ The welcome reception may be held on September 14 for the farewell reception or alternative arrangements depending on the weather conditions.
※ If you are concerned about seasickness, we recommend you to take an anti-sickness medicine.
Welcome Reception / Sep. 11 (Mon.), 17:30-20:00
YAKATABUNE HARUMIYA
4-6-1 Kachidoki, Chuo-ku, Tokyo
TEL: 03-3644-1344, FAX: 03-3644-5445, http://yakatabune-tokyo.com/index.html#0401
※ If you are not taking bus, please come directly to the venue referring the below map. (No boarding YAKATABUNE after 17:30)

---
Banquet
The banquet will be held on Wednesday, September 13, from 19:00 to 21:00. in a vibrant beer garden located in Shinjuku, one of Japan's busiest districts. Experience the lively atmosphere of the beer garden and enjoy the unique ambiance while savoring delicious party food. The award ceremonies will be held during the banquet. Please come to the banquet site by yourself using Toei Shinjuku Line. Check the maps below. At the Shinjuku station, please exit from the gate of "Keio Shinsen Gate". You can see staffs there.
Banquet / Sep. 13 (Wed.), 19:00-21:00
Shinjyuku BBQ beer-garden Hello
LUMINE 1-RF L Terrace, 1-1-5 Nishi-Shinjuku, Shinjuku-ku, Tokyo
TEL: 03-9694-7071, https://hello-bbq.tokyo/
※ Please come directly to the venue referring the below map and URL(Using the Toei Shinjuku Line).
Jimbo Cho station map
https://www.tokyometro.jp/lang_en/station/jimbocho/index.html
Shinjuku station map
https://www.kotsu.metro.tokyo.jp/eng/services/subway/stations/shinjuku.html#solid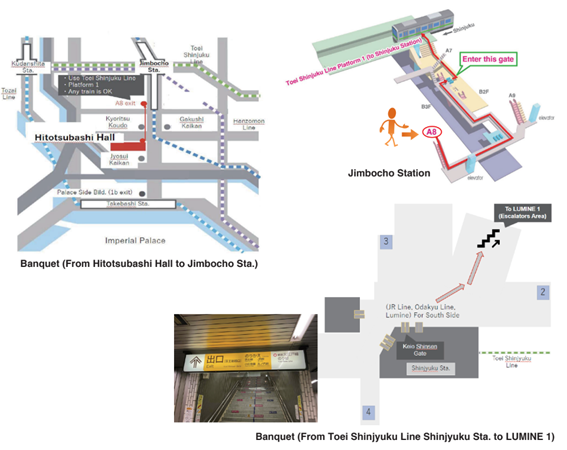 ---
Participation
Participation in both the reception party and banquet is free for all conference participants.
For further inquiries or any special requests, please feel free to contact us.
We look forward to seeing you at these remarkable events!