PHMAP23 Sponsorship
1. Package information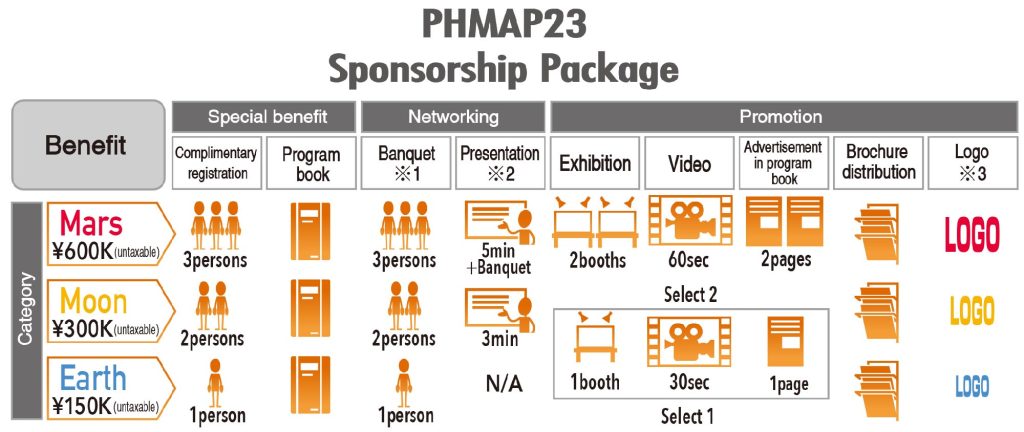 ※1 Banquet may not be possible due to the COVID-19 situation
※2 Presentation in plenary talk.
※3 Program book, website, screensaver in session rooms, etc.
Logo sizes vary by category.
Desk dimensions are W1500mm x D600mm x H700mm.
Panel board dimensions are W900mm x H2100mm.
The sponsorship fee is untaxable although it was stated as incl. tax.

2. Application Instructions
●Deadline for sponsorship application: May 31 (Wed.), 2023
●Due to the limited space available for the exhibition, we may close applications as soon as the limit is reached.
●Submission e-mail: secretariat [at]phmap.jp